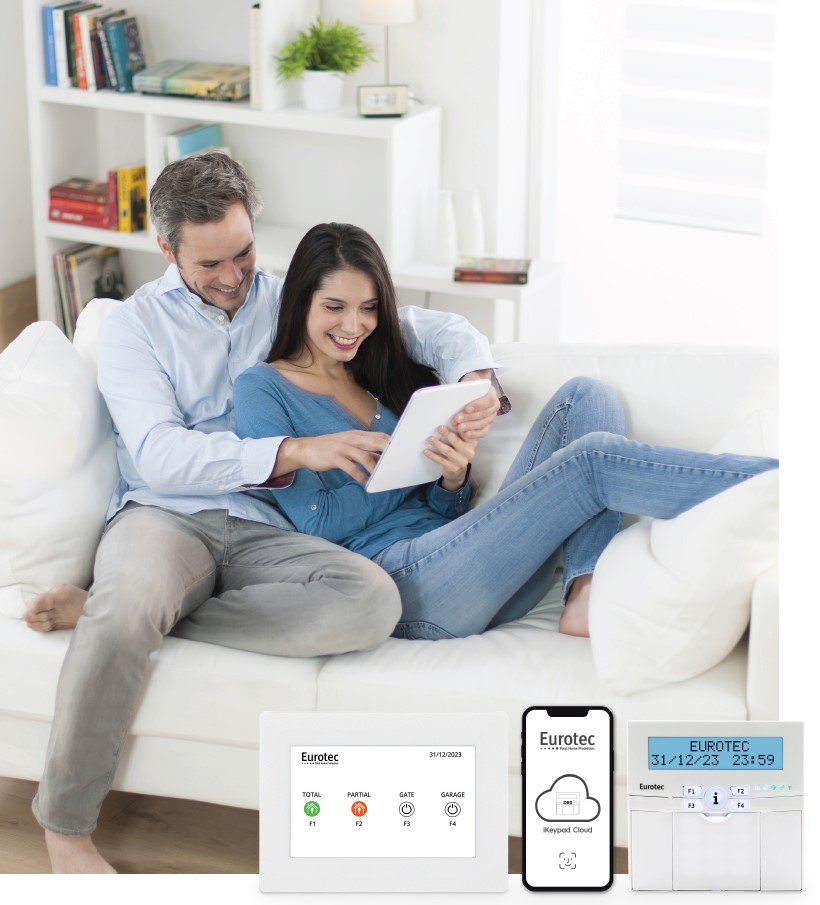 Belgian quality that offers security and conviviality to your family, staff and company.
Roadmap versie 2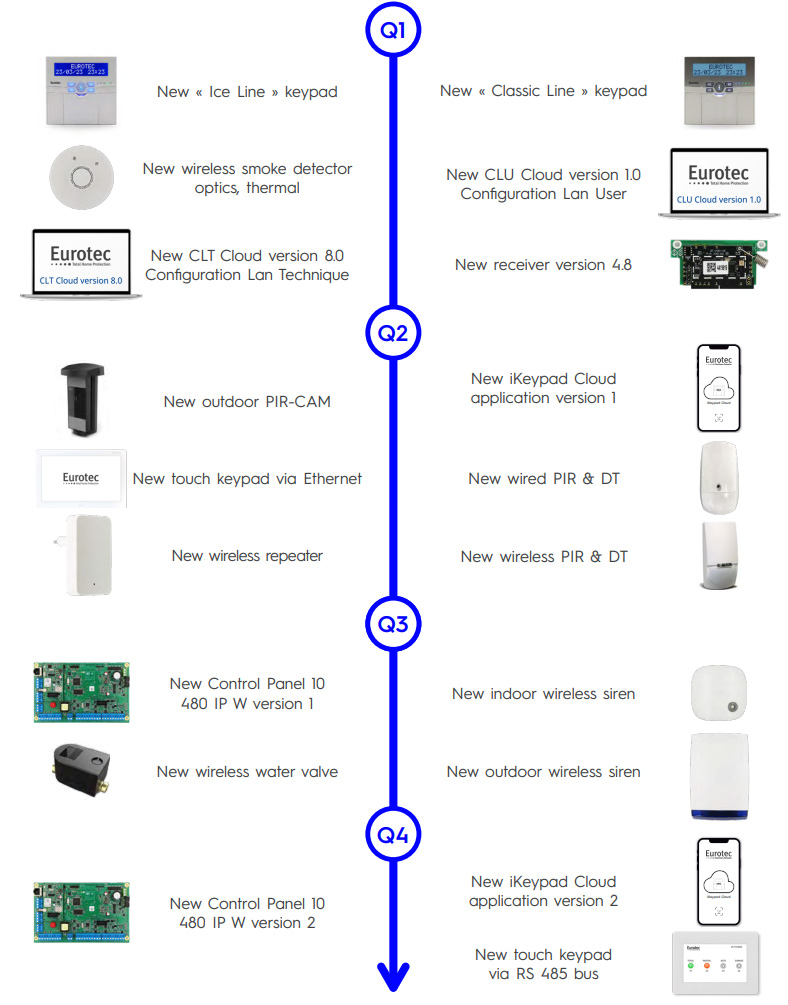 ---
CP 10 – 480 IP W
The new CP.10 hybrid alarm panels (wired and wireless), equipped with the latest
electronic technologies, offer: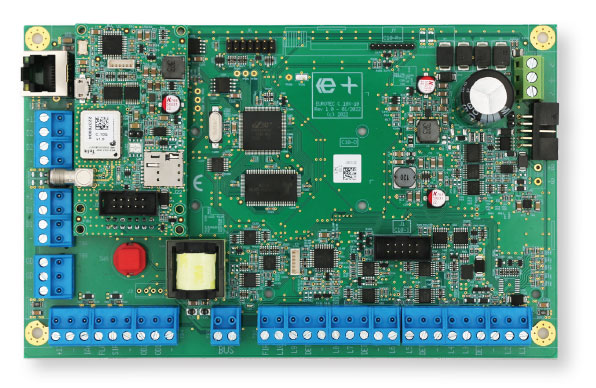 500 users
480 cabled and wireless zones
15 sub systems
45 partitions
48 iKeypads
45 remote controls
5.000 events
With a modern look
With clear information
Very low consumption
Very innovative, self-diagnostic, display of maintenance
Connected to smartphones via Eurotec Connect
No limits of installations on your smartphone
In a hyper secured Eurotec Cloud (no data storage, encrypted link)
Video and photo visualisation on smartphone (iKeypad)
60 Aoip transmission destinations through LTE-M & GPRS, IP (allowing SIA DC 09, SIA DC 09 Light, emails and push notifications)
Vocal, digital and SMS transmission via Eurotec server
5 Transmission frequencies in the 868 Mhz band
Certifications scheduled in 2023: INCERT (Belgium), EN and CE
Compatible with:

---
New Eurotec iKeypad Cloud App version 4.0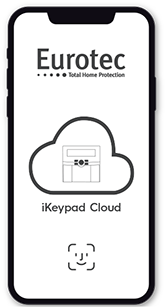 Home: Opening the application via Touch ID or Face ID. New ergonomics of the application's user part.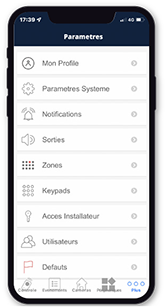 Settings: Possibility to choose another colour for the application.
Immediate synchronization of setting changes between the iKeypad
and the alarm control panel. Storage of iKeypad settings and
functions in the cloud.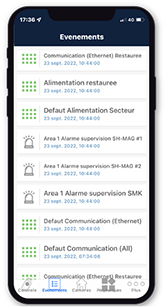 Events: List of events with more detailed text and icons. New design
of the mail report, list of events with more detailed text and icons.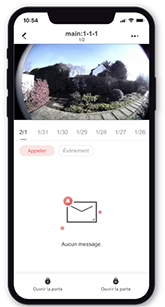 Cameras: Receive real-time images from your cameras via the
iKeypad application.
*Beschikbaar in april 2023.